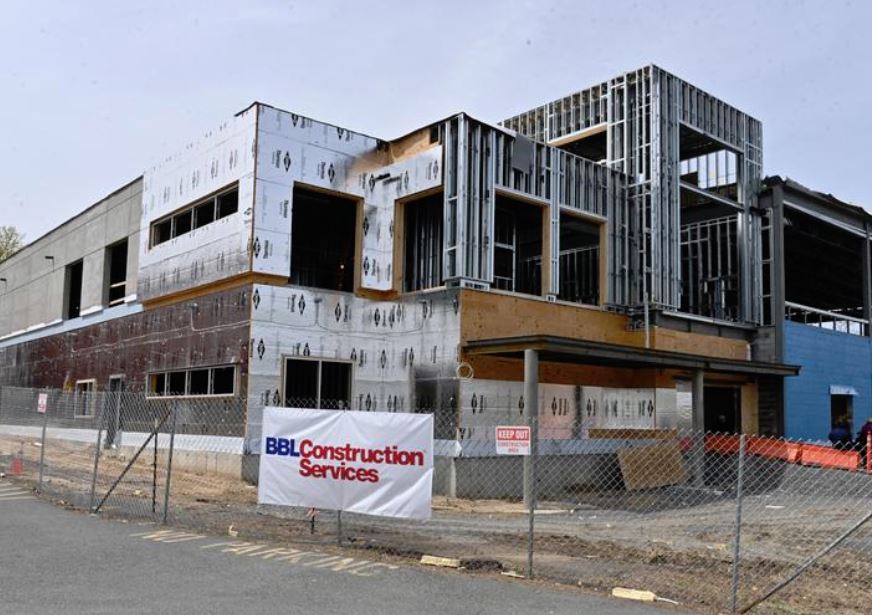 Construction of Boys & Girls Club at midway point

BY PETE DIMOLA, The Daily Gazette

SCHENECTADY — Officials are confident hundreds of kids will soon pour into a gleaming new Boys & Girls Club from Mont Pleasant Middle and Pleasant Valley Elementary schools.

"When that school bell rings and those kids leave school, we know those kids will all come here," said Assemblyman Angelo Santabarbara, D-Rotterdam, referring to the club being built between the two schools.

Dozens of dignitaries gathered in the chilly interior of the partially-completed 39,450-square-foot building in Quackenbush Park on Monday to survey progress.

"We're 50-percent done," said Shane Bargy, executive director of the Boys & Girls Club of Schenectady.

The new location is expected to serve many as 300 children daily from the Hamilton Hill and Mont Pleasant neighborhoods, replacing the former building on Craig Street.

That's nearly triple the number who attended the previous clubhouse.

To view the complete article on the Daily Gazette website, click here.