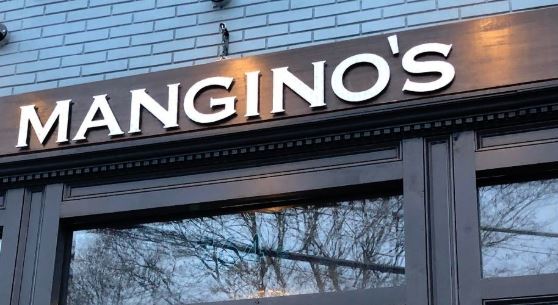 Market/restaurant opens in Schenectady building saved from demolition
Mangino carries on family's restaurant tradition, is glad to be part of Eastern Avenue initiative
April 28, 2019
BY JOHN CROPLEY, The Daily Gazette
SCHENECTADY, N.Y. — There's coffee flowing and pizza baking at the new market/restaurant on Eastern Avenue at Prospect Street.
Mangino's Gourmet Market expects to open for full service in a month but is now serving a partial menu on reduced hours as a training experience for the new staff.
Owner Rick Mangino was born into a family of Italian restaurateurs and plans a mostly Italian menu, plus classic non-Italian comfort food he expects will be an important part of the business plan.
Mangino's Ristorante — the landmark on the south shore of Saratoga Lake that his grandparents and then parents ran from 1946 to 2018 — figures prominently in the new establishment, both visibly (mementos are sprinkled all about) and behind the scenes (Rick Mangino's sense of running a restaurant).
"I grew up there," he said. "When I was a little kid, I started out rolling meatballs at 8 years old with my grandmother. She put a box down and said 'stand on this.'"
To view the complete article on the Daily Gazette website, click here.