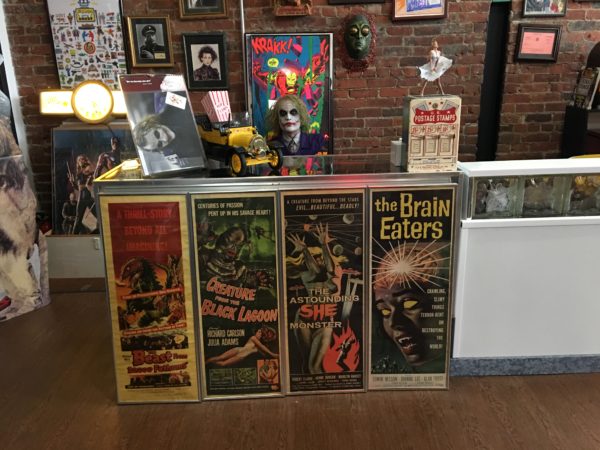 Former Labor Temple reborn as apartments, retail space in downtown Schenectady
Pop culture rules downstairs, old brickwork stars upstairs
April 27, 2019
BY JOHN CROPLEY, The Daily Gazette
SCHENECTADY, N.Y. — Pop culture and vintage brickwork are the stars at the renovated Labor Temple.
The storefront has been home since April 1 to a trove of movie and fiction collectibles, while three upper floors now contain six apartments with extensive exposed brick walls. All units are spoken for, and the first tenant will move in May 1.
Queens resident Sal Rasizzi bought the faded downtown landmark at 105 Clinton St. in late 2017 and has been renovating it since. As a member of a trade union himself, he appreciates the building's history. Given that his trade is bricklaying, one understands his decision to leave the century-old bricks raw and exposed.
He and his wife are keeping the best apartment for themselves as a second home.
Rasizzi spent the past week on site doing finishing work on the punch list. Here's what the project looks like:
DOWNSTAIRS RETAIL
The ground-floor commercial space is home to Sassy's Satellite, and is the first real storefront operation for owner Daniel Fay's 24-year-old venture. He has operated out of a carriage house behind his Parkwood Boulevard home, selling collectibles on eBay and at conventions to supplement income from his design work.
To view the complete article on the Daily Gazette website, click here.