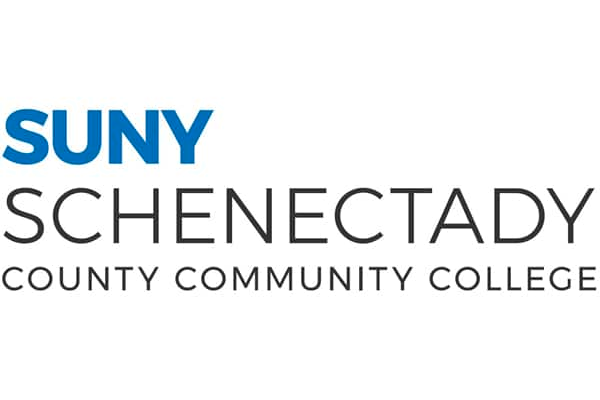 Center City Will Be Site for Classes in SUNY Schenectady's New Programming for Gaming Development Degree Program

Schenectady, N.Y. – Officials from SUNY Schenectady today announced that Center City located at 433 State Street in downtown Schenectady will be the new home for the College's Programming for Game Development A.S. degree program.

The new program has gained attention from prospective students and the community and will be offered for the first time during the Fall 2019 semester. Students will take courses to design and code websites, learn programming languages, and develop an electronic portfolio of game design elements, in addition to courses in math, business, science and the humanities.

"We are pleased to welcome new students to Center City for our innovative game development program," said Dr. Steady Moono, College President. "We have been offering classes at our Center City site for several years. The gaming program is a great fit with our downtown location right across the street from Proctors and next door to the new e-sports facility also located at Center City."

"Our new gaming program allows us to add classes at our popular Center City location," said Ann Fleming Brown, Chair of the Board of Trustees. "The proximity of Gaming Insomniacs is an added bonus."

"Course instruction is intended to simulate the industry work environment through innovative lab spaces and collaborative learning experiences," explained Dr. Penny Haynes, Vice President of Academic and Student Affairs/Provost.

Students in the program will be able to transfer seamlessly into the B.S. degree program in Interactive Media and Game Design at the State University of New York Polytechnic Institute (SUNY Poly) through a new transfer agreement recently signed by officials from both institutions.

The new program responds to the growth in the computer gaming industry both locally and nationally over the last decade based upon advances in game design and the popularity of game play. Gaming technology is now being deployed in fields as diverse as education, psychology, and criminal justice.

"Dr. Moono and his team have done a great job creating program opportunities in fast-growing industries that will benefit so many of our students and the entire Schenectady County community," said County Legislator Richard Patierne, Chair of the Committee on Education and Libraries. "We anticipate that this new Programming for Game Development program will be extremely popular and this new space will provide a great learning environment."

About SUNY Schenectady
Founded in 1969, SUNY Schenectady County Community College (SUNY Schenectady) is one of 30 community colleges in the State University of New York system, the largest comprehensive university system in the United States. SUNY Schenectady is accredited by the Middle States Commission on Higher Education which is recognized by the U.S. Department of Education. Through transferable degree and certificate programs, affordable tuition, strong student support services and a personalized approach to learning, SUNY Schenectady provides students with a regionally-acclaimed education that empowers them to take the next step in their lives. SUNY Schenectady offers degree and certificate programs through the:
School of Hotel, Culinary Arts, and Tourism
School of Music
Division of Business, Criminal Justice, and Law
Division of Liberal Arts
Division of Math, Science, Technology, and Health
SUNY Schenectady also offers an array of Workforce Development and Community Education services and non-credit courses.  Learn more by visiting: www.sunysccc.edu.
Media Contact:
Jason Politi | Baker Public Relations
O: 518.426.4099 | C: 845.913.6394
jason@bakerpublicrelations.com
bakerpublicrelations.com