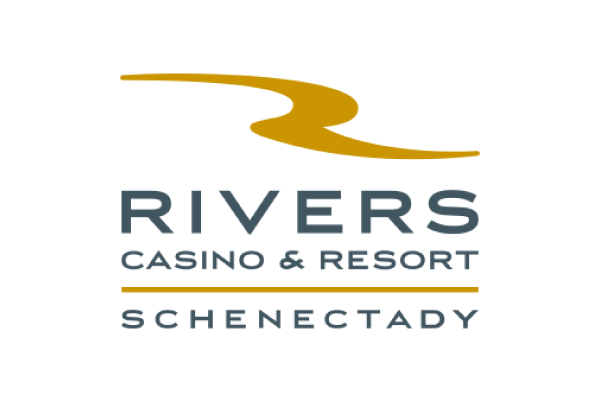 Rivers Casino & Resort Schenectady Unveils New Harbor Suite at The Landing Hotel
Exquisitely Decorated and Furnished Suite Created by Award-Winning Local Interior Designer Julie Maleski-Putzel
Schenectady, N.Y. – Rivers Casino & Resort Schenectady is pleased to announce the grand opening of the new Harbor Suite at The Landing Hotel. Available now for public use, the nearly 1,700 square foot Harbor Suite overlooks the majestic Mohawk Harbor and is located above Druthers on 221 Harborside Drive in Schenectady near Rivers Casino.
Exquisitely designed and beautifully furnished by award-winning local interior designer, Julie Maleski-Putzel of JMP Interiors in Clifton Park, the Harbor Suite combines the best design elements of Industrial, Modern-Contemporary and Glamour styles to reveal a luxurious interior with subtle ties to the city of Schenectady.
"We are absolutely thrilled with the incredible work Julie has done in designing and furnishing our new Harbor Suite," said The Landing Hotel's General Manager, Laura Primiano. "She was able to take the space, with its unparalleled views of the Mohawk Harbor, and create a modern design that pays homage to the history of the area. It was a perfect working partnership and we believe our guests, whether they are hosting a special event, private party, or staying long-term, will truly appreciate the Harbor Suite's unique features and amenities. Staying at the Harbor Suite will be a memory they will never forget."
Maleski-Putzel used local talent and area artisans as much as possible in designing the new apartment-styled suite, and through its styling and décor, was able to connect it to both Rivers Casino & Resort and the local community by featuring Schenectady's industrial steel and locomotive history.
"Every guest at the Harbor Suite will get a feel for Schenectady's history just by walking through the space," said Julie Maleski-Putzel of JMP Interiors. "With a combination of rough and rugged textures, touchable textiles, sophisticated lighting, along with wall art photos of local landmarks, and a large salvaged wooden art installation from a local woodworking company, the suite has elements that will appeal to, and delight, both men and women. Designing the Harbor Suite was an incredibly exciting and rewarding project and I couldn't be happier with the end result."
The Harbor Suite features two bedrooms with king-sized beds, walk-in closets, full-size vanities and 55' TV's; two full bathrooms (one walk-in shower, one bath and shower); a complete kitchen with full-sized refrigerator, oven, microwave, and dishwasher; an expansive living area with plenty of seating and 65' TV; and a 300 square foot balcony with spectacular views of the Mohawk River.
The suite sleeps six comfortably and, with room for as many as 30 guests, is available to the public for corporate functions, wedding events, chef's tables, and long-term stay.
Photos available here and 360 Degree tour here
About Rivers Casino & Resort Schenectady
Located at the picturesque Mohawk Harbor near the heart of downtown Schenectady, Rivers Casino & Resort Schenectady features 1,150 slots, 67 live table games and a 16-table poker room. The casino offers five distinctive restaurants —among them are Dukes Chophouse, Flipt, Johnny's To-Go and Mian.  Rivers features a multipurpose Event Center space, a lively entertainment lounge—Van Slyck's, live music performances, free parking and daily promotions and giveaways. The Landing Hotel is a 165-room, six-story boutique hotel with riverfront views located adjacent to the Event Center. Rivers, which opened in 2017, employs approximately 1,200 Team Members and has been voted a great place to work in Schenectady. Rivers Casino & Resort Schenectady is owned and operated by Rush Street Gaming and its affiliates. For more information, visit riverscasinoandresort.com.
Contact
Al Roney (518) 986-6650
al@pcpublicaffairs.com
Andre Claridge (518) 424-2575
andre@pcpublicaffairs.com
Julie Maleski-Putzel
JMP Interiors
(570) 401-4402
juliannemaleski@gmail.com